Home > Places to Stay > Honduras
Choose a destination:
Brus Lagoon
Guanaja
Mainland Honduras
Roatan
Utila
Marriott Tegucigalpa, Tegucigalpa
Hobbies Hideaway, Roatan
Island Pearl, Roatan
Luna Beach Resort, Roatan
Palmetto Bay Plantation, Roatan
Roatan Life Vacation Rentals, Roatan
Baan Suerte Cottages, Roatan
Utopia Village, Utila



Adventures on Roatan - Travel DVD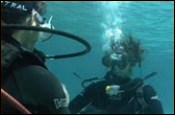 Roatan's diversity is what makes it unique whether you are looking to relax, be active or adventurous you will see Roatan has something for everyone. Adventures on Roatan, is a great introduction to the island for recently arrived visitors and prospective travelers. It gives you an up close and personally look at what this wonderful island has to offer. To find out more or to purchase the Adventures on Roatan DVD visit our website. Website.
Virtual Photo Tours of Roatan
Let us at Roatan360Photos.com take you on your first steps to discovering and exploring the wonders of Roatan and the Bay Islands, browse our Virtual Tour photos and discover and enjoy the true beauty of Roatan and the Bay Islands.