Home > Destinations > Honduras > Links
Adventures on Roatan - Travel DVD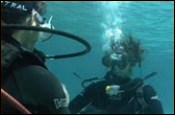 Roatan's diversity is what makes it unique whether you are looking to relax, be active or adventurous you will see Roatan has something for everyone. Adventures on Roatan, is a great introduction to the island for recently arrived visitors and prospective travelers. It gives you an up close and personally look at what this wonderful island has to offer. To find out more or to purchase the Adventures on Roatan DVD visit our website. Website.
Roatan Marine Park, Honduras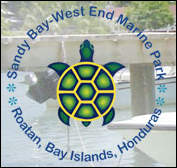 The Mission of the Roatan Marine Park Group: "To protect and conserve the natural marine resources of Roatan while enhancing the environment and quality of life within the community through education, creative activity, and service."

The Roatan Marine Park Group Vision: "It is better to influence the course of events then risk being casualties of them, and as we derive our livelihood directly from the reef, the future is in our own hands."

The West End - Sandy Bay Marine Park was formed to stop poaching within the marine reserve. This group of concerned individuals and businesses now have two boats in operation, two captains and the help of the local police to catch poachers. Divers and visitors have all reported seeing more fish life on the reefs on every dive. Website
Roatan Life Vacation Rentals, West Bay Beach, Roatan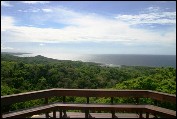 Roatan Life Vacation Rentals is a division of Roatan Life Real Estate, one of the oldest and most respected real estate companies in Roatan. We are a full service vacation rental and property management company with good infrastructure, a large staff and extensive local knowledge. What does that do for you? You have a team of people dedicated to taking the stress away so you can relax and enjoy your time in paradise. Website
Roatan Shore Excursions, Roatan, Honduras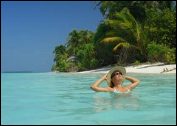 Roatan is waiting to surprise you. Home to beautiful natural areas, unique cultural groups, quaint villages and a stunning barrier reef, Roatan is the Caribbean's undiscovered jewel. Whether you're attracted to snorkeling, scuba diving, ziplining, an island tour or sailing, you'll come away with an adventure to remember. We'll bring you face-to-face with the natural beauty of Roatan on both land and sea. With so many wonders to see and explore on the island, Roatan Shore Excursions will make sure that you experience the best of Roatan. Website



Team Marin Honduras Fishing Tours in Brus Laguna
Experience one of the sport fishing worlds "hidden secrets" the fishing of Brus Laguna. Whether you are a fly or custom tackle fisherman this remote region in the Moskitia of Honduras offers an unforgettable chance to explore and experience world-class fishing in an area of true natural beauty.



Roatan Tropical Butterfly Garden
Learn about some of Honduras' most colorful butterflies.

About Utila
General information about Utila.
Honduras Travel & Vacation Guide
Honduras travel vacation planning guide. Plan your own Honduras travel. Provides detailed tips, places to visit; offers planning suggestions and best routes for rewarding Honduras travel.
Roatanet
Network of businesses on Roatan. Listings include dive shops, hotels, resorts, restaurants, fishing charter companies, real estate brokers, vacation rental companies, builders, architects and more.
Roatan Online
Curious about Roatan? Check out Roatan Online; real estate, diving, hotels and resorts and more.
Roatan.ws
Original Roatan articles and a large photo section.

Copan Ruinas
Information on the Copan Ruinas - the ancient Maya cities.


Honduras This Week Newspaper
Weekly news in review from Honduras.
Places to Stay
General Information
Photo Gallery
Map
Real Estate
Trip Reports

Links

Home