Abaco Beach Resort & Boat Harbour
Hotel Class: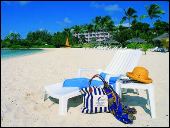 We are the premier Bahamas resort destination in the Out Islands. Located on 52 acres in the Marsh Harbour, we offer a spectacular setting for your vacation getaway that includes accommodations designed for maximum luxury. Imagine gazing out upon the Sea of Abaco from your balcony while relaxing comfortably in your Adirondack chair. You will experience firsthand the refined comforts of our island paradise when you visit any one of the secluded beaches, nearby cays, or simply take in some world-class sport fishing. Along with cool ocean breezes, tropical gardens, and luxurious service, our resort hotel promises to turn your dream vacation into reality. Book your Reservations Online Today for Exceptional Room Rates.
Hotel Reviews: TripAdvisor
Abaco Inn
Hotel Class:


Nestled among the coconut palms and seagrapes, along the ridge of sand dunes. Fourteen private cottage type rooms and eight new one bedroom villas with kitchenettes overlook the crystal clear waters of the Atlantic Ocean to the east and the sheltered harbour of White Sound and the Sea of Abaco to the west.
Hotel Reviews: TripAdvisor

Bluff House Beach Hotel
Hotel Class:


The historic Bluff House offers accommodations ranging from comfortable standard rooms to luxurious three bedroom villas.
Hotel Reviews: TripAdvisor

Club Soleil Resort
Nestled in the shadow of Elbow Cay's famous and historic Red and White Lighthouse, and among waving palm trees, this resort offers a unique perspective of Hopetown and its beautiful harbour in the foreground.
Hotel Reviews: TripAdvisor

Different of Abaco
Blending with the natural environment.

Dolphin Beach Resort
Hotel Class:


For honeymoon or family escapes. New intimate hideaway Set on one of Bahamas "Best Beaches" (Fodor's Choice). Unique beachfront rooms, on-site and off-site cottages, pool side dining, swim to pristine reef, snorkel, scuba, kayak, bicycle.
Hotel Reviews: TripAdvisor

Green Turtle Club
Hotel Class:


"The Green Turtle Club...the only four-star hotel in the Abacos..." - Frommer's 2000 Bahamas Guide.
Hotel Reviews: TripAdvisor

Guana Beach Resort & Marina
Hotel Class:

Stylish blend of island charm and sophisticated comfort.
Hotel Reviews: TripAdvisor

Guana Seaside Village
Intimate eight room Inn at water's edge.

Hope Town Harbour Lodge
Only hotel in Abaco located within 30 feet of a live coral reef, making us a snorkelers and beach lovers paradise.
Hotel Reviews: TripAdvisor

Sea Spray Resort & Villas
Just twenty minutes by water taxi from Marsh Harbour, Sea Spray Resort & Villas in Hope Town is situated at the southernmost tip of White Sound Harbour; comprises six acres of well-kept grounds nestled between the Atlantic Ocean and the Sea of Abaco.

Treasure Cay Resort
Hotel Class:


A 1,500 acre beach resort located on the Bahamas Out Island of Abaco, less than 200 miles and a one hour flight from the Florida coast. Treasure Cay features a magnificent 3 1/2 mile powdery-white, sandy beach, one of the finest in the world and a well-protected, modern 150-slip marina.
Hotel Reviews: TripAdvisor

Walker's Cay Hotel & Marina
Ultimate resort for those who enjoy quality time near, in, on or under the water.
Hotel Reviews: TripAdvisor
Abaco Bahamas Vacation Rental Home - Hope Town Elbow Cay
Plan your beach holiday or tropical vacation. Relax on our white powder sand beach. Join us on our emerald isle surrounded by a translucent turquoise sea. Welcome to Hope Town, Elbow Cay, Bahamas.

Ekali Estate
Elegant waterfront home with guest quarters.

Hope Town Hideaways
Luxury home rentals.

Pelican Beach Villas
7 villas facing directly on the Sea of Abaco.

Turtle Hill Vacation Villas
Luxury rental villas are poised above the Atlantic around an ever-inviting swimming pool, just steps from a vast secluded beach where gentle sea turtles still return to nest each year.
Hotel Reviews: TripAdvisor
Abaco Condos
Gated condominium resort.

Bahama Beach Club
Luxury beachfront condos.
Hotel Reviews: TripAdvisor

Banyan Beach Club
Offers First Class one, two, and three bedroom beachfront condominium rentals beautifully furnished with fully-equipped all-electric kitchens.
Hotel Reviews: TripAdvisor

Coco Bay Cottages
Private two- and three-bedroom cottages tucked away between the ocean and the Sea of Abaco on the north end of Green Turtle Cay, with miles of secluded beach at your doorstep.

Green Bananas
A charming victorian cottage that accommodates one or two couples or up to a family of five.

Inn Spanish Cay
Hotel located on a private island. 12 rooms.
Hotel Reviews: TripAdvisor

Lighthouse Rentals
Cottages for rent.

Pete and Gay's Guesthouse
Catering to fly fishing enthusiasts.

Regattas Of Abaco
A paradise of luxury villa living. This private gated resort is designed to provide every imaginable island amenity.
Hotel Reviews: TripAdvisor

Sea Gull Cottages
Two cozy cottages. Located in a peaceful, secluded area, both fully equipped cottages have private docks and are accessible only by water.

Sea Level Cottages
Located on Lubbers Quarters Cay. This lovely cay is conveniently located in protected Abaco Sound, just a short boat ride from the town of Marsh Harbour on one side, and Elbow Cay on the other.

Sea Shore Villas
Rental villas and cottages.



Would you like your property listed? Click here for advertiser information.