Home > Destinations > The Bahamas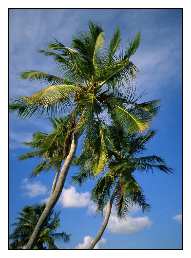 Picture this....a string of islands with a perfect climate stretching for more than 650 miles from the eastern coast of Florida to the south eastern tip of Cuba.
Combine this with great beaches, unparalleled resorts, quiet inns, superb dining and a vibrant nightlife.....you've got the Bahamas!
700 islands make up the Bahamian archipelago of which only 3O are inhabited. The major islands and island groups are the Abacos, Acklins and Crooked Islands, Andros, the Berry Islands, Cat Island, Eleuthera, the Exumas, Grand Bahama, Inagua, Long Island, Mayaguana, Nassau/Paradise Island and San Salvador. Most of the population live in two main cities - Nassau on New Providence Island and Freeport on Grand Bahama.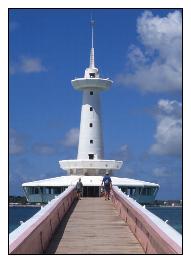 Nassau, the Bahamian capital is located on New Providence Island. This isn't the largest of the Bahamian Islands, but it's the cultural, political, and historic heart of the nation, steeped in a long maritime tradition. Visitors are surrounded by British forts, colonial homes, and many beachfront mega-resorts. Nature and outdoor activities call from every direction, inviting you to frolic with a dolphin and pet a flamingo or even a stingray!
Golfers are treated to a paradise of their own, with seaside championship courses, while scuba divers thrill to world-class diving. Anglers may get the best of this "paradise island," with a mile-deep drop in the natural shelf just five miles out from shore that allows for deep-sea fishing just 15 minutes after leaving dock. Casinos, nightclubs, restaurants, pristine beaches, colonial history, exotic culture, unbeatable bargain shopping, the incomparable sun, sea, and sand - this is Nassau!
Grand Bahama Island is the home of Freeport, the island nation's second largest city and a sportsman's paradise for championship golf, tennis, scuba diving, and fishing. In fact, it was designed especially for your enjoyment! Forty years ago, Freeport didn't exist but today it's a fantasy vacation made real on the shores of Grand Bahama, just 55 miles east of Florida. If you're looking for sheer entertainment, there's no better getaway in the Bahamas.
In contrast to Nassau and Freeport are the Out Islands. These islands make up the majority of the Bahamas archipelago. Starting ion the Biminis they stretch over some 600 miles of Atlantic Ocean. Most tourists frequent the Abacos, the Biminis, Eleuthera and the Exumas.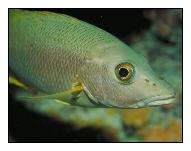 Known for its protected waters and offshore cays, the Abacos are a paradise for yachting and fishing enthusiasts. The 20,500-acre Abaco National Park is a sanctuary for the endangered Bahama Parrot.
One fo the least known islands is Andros. It retains its natural beauty both offshore on its reefs and inland in its pine and mahogany forests. Bordered by miles of shallow flats, Andros is an angler's favourite known for its superb bonefishing.
The Biminis consist of two islands - North and South - also renowned for some of the best game fishing anywhere, including wahoo, tuna and sailfish. Diving here is also spectacular.
Long and thin (over 100 miles in length) Eleuthera is characterized by pink sand beaches, sheltered coves and dramatic cliffs and charming settlements. An 18 hole championship golf course and Ocean Hole, where ocean fish come to feed, make this a perfect vacation spot.
More remote are the Exumas. Some 360 islands scattered over a 120-mile stretch of turquoise sea. Home of the annual Family Island Regatta make the main village of George Town the place to be during the event. The spectacular Exuma Cays Land and Sea Park is another highlight. This 176-mile-wide sanctuary is home to the Bahamian iguana, many tropical birds and marine life.
From the vibrant Nassau to the laid-back Exumas, the Bahamas offer the vacationer relaxation or tranquility or excitement and adventure.
Bahamas Guide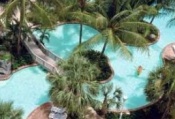 The Bahamas Guide is your comprehensive guide to one of the Caribbean's most popular destinations. From restaurant recommendations, to weather patterns, to cruise reservations, we've included everything you need to know to find yourself in the Bahamas. Find area attractions , four star hotels , and an array of information on the unique culture and regional identity of the Bahamas. Also, if you prefer to reach your destination by plane, you can use our guide to learn the best way to island-hop or book a direct flight to the Bahamas. To begin, visit the Bahamas Guide and find out what's in store for your next great getaway.