Home > Places to Stay > Villa Rental Agencies
Rent A Villa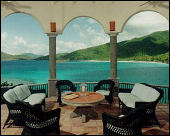 St. Croix - St. John - St. Thomas

We are the premier source for the vacation villas exclusively in the U.S. Virgin Islands. Designated as the official site for St. John Vacation Homes featuring luxury villas as well as a full selection of villas on St. Croix., including exclusive beachfront villas. We specialize in personalized assistance and even maintain our "rent direct from owner" program. View our website for your choice of island and then choose from a romantic retreat up to an elegant estate along with complete vacation services from planning to arrival escort to your villa.
Toll free : 800 533-6863
Email : vivillas@aol.com
Caribbean Villa Rentals by CaribbeanDays


A trusted leader in the luxury Caribbean villa rental industry, CaribbeanDays has offered its guests the finest Caribbean villa rentals for more than 25 years. They represent over 1,000 luxury Caribbean villa rentals on twenty islands throughout the Caribbean. CaribbeanDays provides the highest level of personal assistance in order to ensure that all their Caribbean villa rentals exceed expectations. Let them offer you that same level of personal service; visit their website and contact their Caribbean villa specialists for honest villa reviews and to begin planning your Caribbean villa vacation today.
Villas in Paradise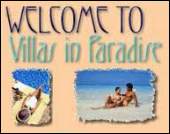 Whether you are looking for a cozy bungalow for two, or the most luxurious Caribbean Villa with up to 9 bedrooms, we can accommodate you. Privacy and incredible views are only a few of the things that make villa rental vacations a memorable event. Maid service 6 days per week is included with all of our villas and we can also arrange car rentals, boat charters, chefs, and day trips to nearby islands like St. Barts, Anguilla and Saba. Since Villas in Paradise represents several Villa companies on the island, we are able to give you the most complete choice of villa rentals. With 18 years of villa rental experience on SXM, we know the island quite well and will be happy to share our knowledge with you! Start your vacation with a trip to our website.

Jamaican Treasures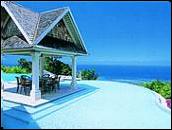 Jamaican Treasures offers you over 100 villas, the ultimate collection of the most stunning, luxurious and charming villas in Jamaica! We have the perfect Jamaica villas for dream weddings, honeymoons, celebrity hideaways, anniversaries, family vacations, corporate retreats, golfing getaways, birthday celebrations and group reunions. Jamaican Treasures has inspected each villa enabling us to recommend the perfect villa for you! There is no other vacation like it in the world. Imagine having your own private luxurious villa in the Caribbean! Spoil yourself in your own luxury villa in Jamaica. Website
Caribbean Villas by Island Hideaways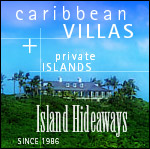 For over 17 years, Island Hideaways has represented hundreds of luxurious villas and private islands throughout the Caribbean. Many of our private villa rentals are located in tranquil settings and are replete with world-class amenities, staff members and chefs.

By consistently offering unsurpassed expertise and service we have built and maintained a large base of loyal customers who turn to us year after year to assist them with locating the most exceptional Caribbean villa rentals available. Island Hideaways offers villa rentals on Barbados, the Cayman Islands, Jamaica, Mustique, St. Croix, St. John, St. Lucia, St. Martin, St. Thomas, Tortola, Virgin Gorda, St. Barts, and several private islands.

Visit Island Hideaways award-winning web site at www.islandhideaways.com.
Jamaica Association of Villas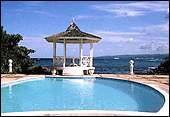 Picture yourself...basking in the sun, sipping drinks on your veranda or around your private pool, and enjoying excellent home-cooked meals prepared by your own chef- whenever you feel like indulging, and according to your own timetable. JAVA – Jamaica Association of Villas and Apartments and Java Reservations can make this dream a reality in the sun-soaked tropical paradise called Jamaica.

Villas in Jamaica can be found in a variety of sizes, shapes, and locations. Whether your choice is a charming thatched-roof cottage on a gleaming white sand beach, a palatial estate in the hills overlooking the Caribbean Sea, or a private condo offering a host of resort amenities – there is no finer choice than Jamaica for a villa vacation.
Would you like your property listed? Click here for advertiser information.



Our Featured Villas
All Inclusives
Book a Flight
Book a Hotel