Bohio Resort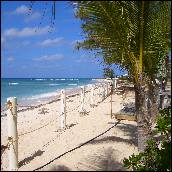 Small, intimate resort situated right on idyllic Pillory beach, with powder white sand and warm turquoise waters. Our 16 quiet comfortable rooms all have private balconies looking over the beach. Dine at the Guanahani restaurant, where we offer undoubtedly the best food on the island, or try our beach BBQs with fresh-caught fish and lobster, then mingle with the locals and dance the night away at our lively cocktail bar.

We offer diving and snorkeling, with our friendly and experienced in-house team of PADI qualified instructors, either from our luxury dive boat, or directly off the beach through our rich house reef. Other activities include sailing, kayaking, fishing, sunset yoga classes and excursions to see whales or other uninhabited islands.
Hotel Reviews:TripAdvisor

Osprey Beach Hotel
Hotel Class:

28 beachfront rooms, many with full kitchens, king size beds or two queen beds, cable television and a fresh water pool overlooking the clear blue water.
Hotel Reviews: TripAdvisor

Salt Raker Inn
Small landmark inn, original building was a shipwright's home dating from 1835.
Hotel Reviews: TripAdvisor

Turks Head Mansion
Hotel Class:

A beautifully restored traditional Caribbean Inn situated on a bay on the West Coast of the unspoiled island of Grand Turk. This fine old mansion house was built circa 1840. as the original home of the Islands Salt overseer and has since served as the British Governors guest house and also, the American Consulate.
The Arches of Grand Turk Island
Perched atop Grand Turk's North Ridge, these newly-constructed (4 two-story) luxury townhouses offer spectacular ocean and island views and are a short walk from beautiful beaches.
Hotel Reviews: TripAdvisor

Crabtree Apartments
3 Quaint 2 air-conditioned bedroom, 1 bath, apartment units, in a single story building, nestled on a sandy beach overlooking the turquoise Caribbean.
Hotel Reviews: TripAdvisor

Grand Turk Inn
Grand Turk Inn welcomes you to relax in one of their five ocean front suites. Awarded Best Guest House in Turks and Caicos by the Turks and Caicos Government Tourism Bureau, Four Star Rating. Family owned and operated.
Hotel Reviews: TripAdvisor

Island House
Specifically designed for those looking for more than just the usual hotel/motel room, Island House offers nine luxurious studio and one bedroom suites, each enjoying stunning views of the island and surrounding ocean at a surprisingly affordable price.
Hotel Reviews: TripAdvisor

Manta House
Located on the beach, just 20 feet from the ocean.

Seabreeze Guesthouse
Perfectly located just steps from the beach and a short walk to a variety of restaurants / bars and dive shops. Seabreeze Guesthouse is a comfortable home where you can forget about your worries and enjoy a relaxing vacation that will remain with your memory for years to come.