Home > Destinations > St. Kitts and Nevis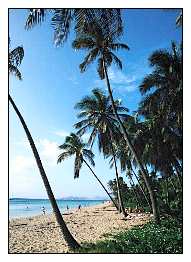 the sister islands of St Kitts and Nevis with its sunny skies, inviting waters, and sparsely peopled beaches combine to make them one of the most seductive spots in the Caribbean.
Separated by a 2-mile wide channel, the islands are connected by ferry services that help visitors easily enjoy them both in a single trip!
Christopher Columbus first spotted St Kitts in 1493, when it was populated with native tribes, but the Europeans didn't colonize until the British arrived in 1623. Their strategic location and valuable sugar trade led to an advanced and luxurious development that was among the best in the Colonial Caribbean. Those high standards continue today and, in fact, St Kitts and Nevis only gained independence from Britain, in 1983.
St. Kitts' rich past is evident acroos the island. The 38-acre Brimstone Hill fortress is on one of the finest in the Caribbean. Built by the British in 1689 to defend the island agianst the French, it was returned to the French in 1782 and then recaptured by the British the following year.
St. George's Anglican Church was built by the French in 1670. Originally called the Nôtre Dame the church was burnt by the British 30 years later. Rebuilt in 1704, it was rechristened St. George's - after England's patron saint.
Nature lovers will want to take advantage of the various tours through lava formations, tropical forest areas, and seaside lagoons. Boating tours and scuba diving expeditions are also favorites activities. Plantation homes have been transformed into grand, yet intimate inns. Quaint shopping areas and beautiful Colonial architecture draw visitors to the tiny towns.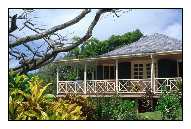 Nevis caters to visitors looking for a tranquil setting. A wide range of accommodations awaits you from the exclusive Four Seasons Hotel with its highly-rated golf course, to beautifully restored plantation estate homes and intimate inns.
Nevis also boasts the Horatio Nelson Museum with its prints, furniture and flatware celebrating this famous sea commander.
If a quiet vacation in a luxurious and alluring corner of paradise is what you seek, you'll find it on these twin islands.
St. Kitts Guide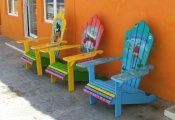 The St. Kitts Guide provides a comprehensive look at one of the most distinct destinations in the Caribbean. The articles in our guide can help you find information on all of the tropical travel necessities - from St. Kitts and Nevis dining, to the magnificent volcanic beaches, and must-see attractions . A visit to our weather section will give you extensive details about the temperature, rain, and cloud patterns that can be expected during your stay. Search hotels by either quality or style, and list their current availability by a number of advanced options, so you can be sure that you have the amenities necessary for an unforgettable vacation.