Home > Destinations > Seychelles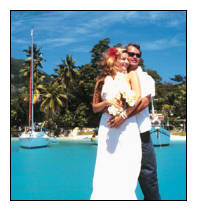 Always a preferred destination for the rich and famous, the Seychelles Islands are now accessible to all.
Located 1,000 miles off the east coast of Africa in the Indian Ocean, these unique coral and granite islands offer the discerning visitor a relaxing and romantic venue, as well as being a wildlife paradise.
The Seychelles are made up of 115 islands, covering a total land mass of 455 square kilometres scattered between 4º and 10º south of the equator. A population of some 80000 people lives mostly on three main inner islands: Mahé, Praslin and La Digue.
Wildlife enthusiasts will find the archipelago facsinating. Birds and plants found nowhere else continue to thrive thanks to enlightened attitudes which have resulted in more than 40% of the land mass being set aside as nature reserves, National Parks and protected areas, including the UNESCO world heritage site of the Vallee de Mai rainforest, in Praslin.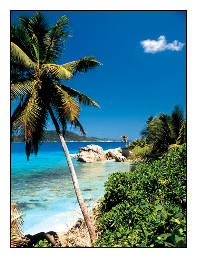 Seventy-five plants are found in the granite islands with a further forty-two endemic plants confined to the Aldabra Group. The unique land birds also include many found only in Seychelles including the last flightless bird of the Indian Ocean, the Aldabra Rail and the unusual Seychelles Scops Owl, found only on Mahé.

Reptiles include by far the world's largest population of Giant Tortoises. Pristine reefs are home to a huge range of fish (over 1,000 species recorded), corals and other marine life forms.
Warm waters, lovely beaches, outstanding resorts and friendly people also draw visitors to these enchanting islands. It can be expensive to get to and hotels and food are by no means cheap, but it is a magical experience.
The Seychelles are a paradise. There has never been a better time to visit.


Photographs © Seychelles Tourist Board, 2006