Home > Destinations > Saba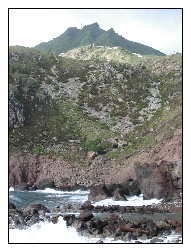 From a distance, the rugged beauty of this tiny Dutch island inspires your imagination. Imagine an island in the Caribbean untrampled by time. Imagine unspoiled landscapes that make you feel like an early explorer, and friendly English speaking people who make you feel at home. All this is Saba...
Just over 1000 people populate the four small towns of this five square mile island. Quiet industrious people, who built a 9 mile concrete road around the island by hand. It connects the quaint villages of Hell's Gate, Windwardside, St. John's and the capital of Saba, The Bottom. "The Road" is an exciting avenue to discovery.

Cozy inns and guest houses offer comfortable quarters and a relaxed atmosphere at reasonable rates.

An ideal climate, with temperatures normally between 75 and 82 degrees Fahrenheit, creates a tranquil setting, restful and refreshing.
Giant elephant ears, cashew, coconut, banana and mango trees and a dazzling array of colorful hibiscus, oleander, orchids and bougainvillea are just part of the plant life that carpets this paradise.
Mount Scenery stretches over half a mile or so into the sky, and beckons climbers to conquer the more than 1000 stone steps to its summit, the highest peak in the "Kingdom of the Netherlands".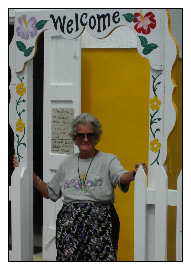 For the adventurer Saba offers some of the best scuba diving in this part of the world, at over 27 different, unspoiled diving locations, all patrolled and protected by the Saba Marine Park.
Opportunities for shopping abound at the many gift shops and boutiques.
The intricate Saba Drawn Thread needlework is as unique to the island as its rum based liqueur, Saba Spice.
Saba...discovering its charms is a step back to a simpler life, to natural beauty few have shared, and memorable adventures few have taken.
Welcome to Saba..."The Unspoiled Queen".


Information provided by the Saba Tourist Bureau


Saba Guide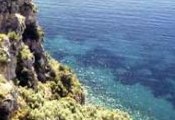 The Saba Guide is your definitive guide to one of the best-hidden island gems in the Caribbean Sea. The articles in our guide can fill you in on everything you need to know about this small, secluded treasure. Explore Saba's gorgeous outdoor attractions with our articles on local beaches and other natural sites around the island. Saba's small, but flavorful assortment of restaurants can be found listed on the site, as well as tips on the best diving and snorkeling locations, and where to find and rent anything from mopeds to cars. Get started by checking out the Travel Basics section to find out what Saba has in store for you.