Great shopping! Championship golf! Exquisite palm-lined beaches! 500 years of history and tradition! Puerto Rico is unlike any other Caribbean destination...
Lying between the Dominican Republic and the Virgin Islands, Puerto Rico has miles of white sand beaches, rugged mountains, mangroves and incredible caves.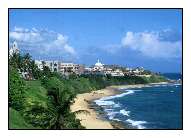 Beach lovers will enjoy Luquillo Beach with its sparkling, calm waters proteced by an offshore coral reef. Or visit the famous Condado beach in San Juan.

Golfers you have a choice of championship courses including the new River Course at Rio Mar Beach designed by Greg Norman.

Nature lovers can observe emerald hummingbirds in the Guánica Reserve, or hike through El Yunque tropical rainforest and bird sanctuary.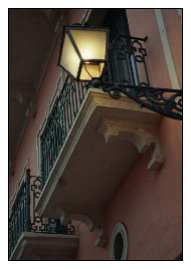 Be sure to explore the architectural treasures of Old San Juan - a World Heritage Site. The narrow streets paved with cobblestones lead you to an abundance of churches, forts, plazas and museums and mansions.

There are also great bargains to be found in the duty-free shops as well as local handicrafts and aromatic coffee.

At night there are a wide selection of fine restaurants, exciting nightclubs and bars, and world-class casinos for your enjoyment. Out of San Juan, at the westernmost point of the island is Rincon with its beautiful beaches, great scenery and a surfer's paradise.
For a change of pace, visit the peaceful Vieques - an island located 11 km from the main island of Puerto Rico. Over 50 beaches, a restoreed fort and museum are not to be missed. Even more relaxed is the island of Culebra - a ferry ride or short plane ride from the main island. Pristine beaches, scuba diving and the National Wildlife Refuge (where you can see large colonies of sea birds) are some of the highlights of Culebra.
Puerto Rico Guide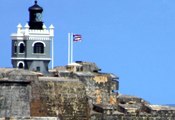 The Puerto Rico Guide is a comprehensive look at one of the most flavorful vacation spots in the world. Explore Puerto Rico's unique offering of restaurants, beaches, natural attractions, and more. The articles in the guide provide you with all of the travel essentials - from post-arrival services, to rentals, and monthly weather patterns that can be expected during your stay. Once there, you can enjoy any number of Puerto Rico's scenic golf courses or snorkeling spots, all of which are outlined on our site. Visit our accommodations section to search hotels by quality, style, and the amenities offered. Then, search lodging availability and cruise or air departures, all in one convenient location.