Home > Destinations > Nicaragua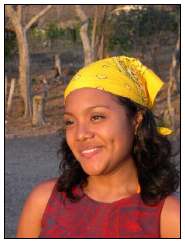 Located between the waves of the Atlantic and Pacific oceans, the country of Nicaragua is an intriguing land of dramatic scenery, tumultuous history, and friendly people. Highlights include charming historic colonial cities, virgin beaches, surfing, and abundant fishing. Adventures are plentiful to protected areas, representing 18% of the land including the largest pristine rainforest north of Brazil, and volcanoes both dormant and active. With the stable political environment and a record as one of the safest countries in Latin America, Nicaragua's tourism is growing rapidly. Visitors are learning they can discover these unique scenic sites on a path less trodden.
One million of the country's five million citizens reside in Managua - the cosmopolitan hotspot of the country. While Managua may not inspire immediate affection, it is an intriguing city that can grow on you over time. Designated the capital in 1857, Managua has yet to give many of its streets names making it difficult to navigate. Many visitors sightsee elsewhere; however, the city's many restaurants, shops, galleries, cultural performances and active nightlife make it an entertaining destination.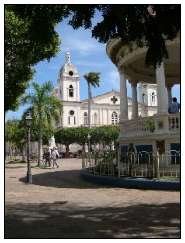 Founded in 1524, Granada enjoys the distinction of being the oldest colonial city in the Americas. Situated on the edge of Lake Nicaragua and in the shadow of Mombacho volcano, Granada is a romantic city of colorful colonial homes and churches. In this relaxed city, you can enjoy one of the most pleasant central parks in Latin America, festive concerts on Friday nights, museums, and a history that includes the exploits of the infamous William Walker. Granada is a great place to use as a base to explore volcanoes, the lake islands and artisan markets nearby.
León is the second largest city in Nicaragua and today it is an energetic academic city that takes pride in its heritage. It has the largest cathedral in Central America and Nicaragua's revered poet Rubén Darío is entombed there. Enjoy the university buzz in a popular café following exploration of this charming old city's museums, churches, expressive murals reflecting politics past and present, and its many surrounding attractions including live volcanoes and beautiful clean beaches.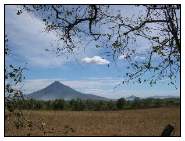 Ometepe Island is one of the most striking scenes in Nicaragua - an island made of two volcanoes emerging from Lake Nicaragua. Ometepe is worth the time it takes to get there for its pastoral island charm and many activities. Adventurers can climb Maderas volcano topped with cloud forest and lagoon or the active Concepción volcano. You can swim in a waterfall, hike or horseback ride, or simply lay back and enjoy the breeze of an enormous freshwater lake.
San Juan del Sur's setting makes it the premier coastal town of Nicaragua. Spectacular sunsets across the bay make the perfect setting to feast on fresh seafood at one of the beachfront restaurants. San Juan's small community and colorful local scene includes visiting surfers, business people, international backpackers, rich Nicaraguans, aide volunteers, and yachtsmen. Visitors can explore, surf and fish with little to no competition in clean, refreshing waters.
The Corn Islands, made-up of Big Corn and Little Corn, offer clear turquoise Caribbean water, diving, snorkeling, fishing, bicycle rides and fresh seafood to your heart's content. The tranquil setting of Big Corn encompasses 10 square kilometers of mangrove swamps, forested hills and white-sand beaches and the even more peaceful Little Corn, a 30-minute panga ride away, is three square kilometers surrounded by beautiful coral reef.

New! Check out the travel video postcard.

Information and images provided by Between the Waves - Nicaragua's Visitor Magazine.