Dollar Rent a Car Costa Rica
Several locations in Costa Rica.
Campanario Biological Station
Rain Forest Education Center protects 160 acres of spectacular rain forest and secluded beach. Birding, hiking, kayaking, snorkeling, scuba, and more. Neotropical ecology courses and camps offered throughout the year.
Costa Rica National Parks Guide
Directory of national parks and nature links. Rainforest Costa Rica
Working to develop an international exploratory dedicated to the study of rainforest ecosystems.
Costa Rica Golf Vacation
Costa Rica's resident and foremost golf travel experts; Offering personalized service, the best golf values in Costa Rica.
Costa Rica.Net
Resource for information on living and traveling in Costa Rica.
Costa Rica Pages
Business and travel guide.
Costa Rica's Travel Web
Information and support for travelers to Costa Rica.
Playa Montezuma
Tourist information on Montezuma, Costa Rica, including restaurants, shops, activities, and real estate.
Emerald Forest Properties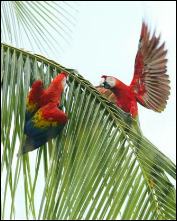 Emerald Forest Properties is a FULL SERVICE Real Estate company based in Heredia, Costa Rica.

Emerald Forest Properties main office is just a short drive from the Juan Santa Maria International Airport. Specializing in Costa Rica's Central Valley and it's most popular beaches. Emerald Forest Properties offers over 30 years experience and is the second largest agency in the entire country.

To view hundreds of Costa Rica's most desirable listings and learn more about what this amazing country has to offer please visit our comprehensive website. When you get that tropical itch and feel the need for a new life and adventure by all means use the Real Estate Professionals of Emerald Forest Properties with EXPERIENCE AND INTEGRITY YOU CAN COUNT ON!
Costa Rica Fishing
Costa Rica fishing trips from deep sea to inshore fishing.
Fish Costa Rica
Sportfishing charters.
Quepos Sailfishing Charters
World class sailfishing in Costa Rica.
Tamarindo Sportfishing
Deep sea fishing for marlin, sails and more.

Costa Rica Surf Reort & Wave Forecast
Surf reports, contest results, tides, and more.
Costa Rica Surfing Guide
Travel guide to surfing in Costa Rica, picture gallery, weather and tide reports, maps with breaks.
Agency Camino Travel
Full-service incoming operator.
Albee Adventures
Customized tours and personalized adventure packages.
Costa Rica Vacation Package Adventure
Offers prearranged and tailor-made packages to Costa Rica. Pick a package or make your own based on your specific needs.
Costa Rica Expeditions
Specialists in designing itineraries for groups and individuals interested in Costa Rica's wilderness adventure and natural history.
Costa Rica Highlight Tours by Ecoscape Nature Tours
Recognizing the needs of visitors that are in the country for short stays or that simply wish to spend both their time and money wisely, Ecoscape Nature Tours has chosen some of the countrys' most beautiful natural attractions and combined them into spectacular, affordable, one or two day trips.
Costa Rica On Track
Select and reserve your own travel itinerary.
Costa Rican Treasures
Health travel vacations and tropical rain forest tours in Costa Rica.
Escapes Ecológicos
Tour operator offering fully escorted tours, incentive, conventions and seminars, day tours and student escapes.
Manuel Antonio Adventure Tours
One-stop shop for travel, tours and hotels in the Manuel Antonio/Quepos area.
Serendipity Costa Rica
Specialists for authentic private adventure and nature expeditions.