Home > Places to Stay > Antigua & Barbuda > Antigua
Siboney Beach Club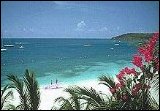 Hotel Class:


Siboney Beach Club, an intimate "suite" hotel combines modern comfort with the traditional standards of personal service associated with small resorts. Beautifully placed amongst a profusion of verdant foliage, brilliant tropical flowers and palms, Siboney is located on Dickenson Bay - a sheltered mile of white sand beach and turquoise waters.
Hotel Reviews: TripAdvisor
The Admiral's Inn
Hotel Class:

Located inside the walls of Nelson's Old Naval Dockyard at English Harbour, with own waterfront areas and courtyard. The Dockyard has been restored as an area of historic beauty and interest, and it is also an active yachting centre. There are fourteen twin bedded rooms, each with private bath and shower, offering a variety of accommodation. The rooms vary in size and character, according to their location in the historic buildings.
Hotel Reviews: TripAdvisor

Antigua Village
Hotel Class:


Developed on the site of a coconut plantation situated at the ocean's edge on Dickenson Bay, one of the best beaches in Antigua. It is a collection of exclusive, privately owned apartments set in beautiful tropical gardens.
Hotel Reviews: TripAdvisor

Blue Waters
Hotel Class:


Appealing all-inclusive boutique resort nestled in 14 acres of tropical gardens on Soldiers Bay.
Hotel Reviews: TripAdvisor

Cocobay
An exclusive getaway on the sunset side of Antigua, offers many unique experiences for even the most discerning traveler providing a blissful atmosphere among its gingerbread fretwork, sandy beaches and plantation-style Caribbean chic. A colorful collection of pastel cottages, the resort crowns a hillside undulating down to white-sand beaches and the turquoise Caribbean Sea. A simple aura surrounds Cocobay where every guest will feel like they have found their true sandy sanctuary.
Hotel Reviews: TripAdvisor

Cocos Antigua
Cocos Hotel is on a cliff overlooking the Caribbean Sea. The boutique resort features individual chatel-style cottages with views, balconies, and outdoor showers.
Hotel Reviews: TripAdvisor

Curtain Bluff
Hotel Class:


For over 40 years, Curtain Bluff's extraordinary service and amenities have set the standard for excellence throughout the Caribbean.
Hotel Reviews: TripAdvisor

Galley Bay Resort
Hotel Class:


All-inclusive tropical resort set in 40 acres of beautifully landscaped property, adjacent to a bird sanctuary.
Hotel Reviews: TripAdvisor

Grand Royal Antiguan Resort
Hotel Class:


Beachfront resort situated in 150 acres, 15 minutes from St. John's and 20 minutes from airport.
Hotel Reviews: TripAdvisor

Grand Pineapple Beach Club
Hotel Class:


Overlooking the turquoise waters of Long Bay on Antigua's northeastern coast. Formerly Allegro/Occidental Resort Pineapple Beach.
Hotel Reviews: TripAdvisor

Hawksbill Beach Resort
Hotel Class:


This resort is blessed with an unusually beautiful shoreline location. Facing out toward the picturesque rocky islet that gives the resort its name is a delicately scalloped line of no less than four soft white sand beaches, one of which is clothing optional.
Hotel Reviews: TripAdvisor

Jolly Beach Resort & Spa
Hotel Class:


A vacation in your own style, at an exceptional all-inclusive value.
Hotel Reviews: TripAdvisor

Jumby Bay
Hotel Class:


A fully inclusive resort set on a 300-acre private island, casts a spell of serene enchantment.
Hotel Reviews: TripAdvisor

Rex Blue Heron
A busy day here is a gentle stroll along a gleaming sun drenched white sand beach, while trade winds rustle the branches of palm trees.
Hotel Reviews: TripAdvisor

Rex Resorts
Some locations offer optional all-inclusive packages.
TripAdvisor Resort Reviews
Halcyon Cove by Rex Resorts
Hawksbill by Rex Resorts


Sandals Antigua
The World's Leading Honeymoon Resort, located on famous Dickenson Bay, on an island graced by 365 beaches. Understated elegance and the ambiance of an exotic Caribbean village make this the ultimate romantic hideaway for lovers, complete with secluded places with love baskets for two.
Hotel Reviews: TripAdvisor

Verandah Resort & Spa
Hotel Class:


Eco-friendly, all-suite resort on Antigua's Dian Bay.
Hotel Reviews: TripAdvisor


Alagana House
A private retreat.

Antigua Accommodations
Villas and houses for rent.

Caribrep Villas Antigua
Villa locations around the island.

Carib House
An airy luxurious Caribbean colonial style villa which can accommodate groups of up to 10 persons.

Coral Sands Cottages
Luxury of a two bedroom/two baths or three bedroom/three baths island home. Nestled on two acres with tropical gardens and a waterfront vista just footsteps away from Runaway Bay.

Emerald Springs Villas
Three luxury villas located on Antigua.

Villa Sariel
A privately owned villa in a superb location with magnificent views over Falmouth Harbour.
Barrymore Beach Club
Hotel Class:

Beachfront apartments located on Runaway Bay, 2 miles from casino and town.
Hotel Reviews: TripAdvisor

Dickenson Bay Cottages
One of Antigua's most intimate and relaxing hotels. A self-catering resort, Dickenson Bay Cottages offers luxurious and spacious holiday cottage accommodation.
Hotel Reviews: TripAdvisor

Yepton Estate Cottages
Located on a 37 acre estate, bordered to the North by the turquoise waters of the Caribbean Sea and a quarter mile white sandy beach.
Hotel Reviews: TripAdvisor





Would you like your property listed? Click here for advertiser information.



Places to Stay

Hotel Reviews
General Information
Photo Gallery
Map
Real Estate
Trip Reports
Links
Home