About Honduras
Places to Stay
Honduras by Night

Sights and Side Trips
Map of Honduras
General Information

Getting to Honduras

For further information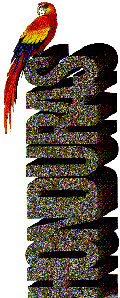 Welcome to the
Honduras Online Tourist Guide
Honduras ... A Great Place to Visit

Honduras is a stunningly beautiful country, with marvelous beaches, lush green mountains, the Bay Islands, the ancient Mayan city of Copan, just to scratch the surface...


We apologize - this site is still under construction.








Return to Turquoise Net Home Page

Other Tourist Boards & Online Guides
Anguilla | Antigua & Barbuda | Belize | Grenada | Guyana |
Saba | St. Eustatius | St. Lucia | St. Vincent & The Grenadines
---
The contents of these pages are © Turquoise Systems Group
& Brad Martin 1996. All rights reserved.

We welcome feedback from our visitors.
E-mail us at feedback@turq.com.
Dedicated to Brad Martin - author of "Honduras Travel Guide"
This site was developed by Turquoise Systems Group
Last updated July 27, 1997
Thank you, you are our visitor.