Home > Destinations > Dominica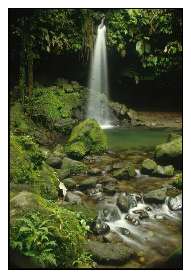 Truly the nature island! When Christopher Columbus arrived in Dominica in 1493, he found an island flourishing with nature's wild abandon.
Today, Dominica remains largely untamed and immensely appealing for travelers seeking a different Caribbean adventure. All across this abundant island, rivers rush through dense rainforests, mountains reflect in quiet lakes, and the songs of rare birds mingle with the roar of waterfalls.
Great hiking and exploring experiences exist on Dominica. Morne Trois Pitons National Park offers one of the best looks into island ecology. Hikers here will enjoy tackling the trek to Boiling Lake, the world's second-largest sofatara lake. It is a difficult hike. A five-hour or more round trip that may have spectacular views from a couple of places en route, but since this mountain is so often shrouded in clouds, you may be unlucky.
Other highlights include the Emerald Falls Nature Trail, which leads to a lovely cascading pool surrounded by orchids and lush vegetation.
Another treat for nature lovers is the Central Forest Reserve where the giant gommer tree is found. These trees, often more than 100 feet high, are used by the Carib Indians to make canoes. They are also favoured nesting places of the rare imperial parrot.
Dominica is also known for excellent scuba diving, deep-sea fishing and whale watching. For a destination that's untouched by time, discover the "The Nature Island of the Caribbean" - Dominica!
Dominica Guide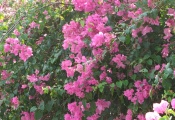 The Dominica Guide is your complete guide to this beautiful and well-preserved Caribbean gem. Using our articles, you can explore everything from natural attractions, to local restaurants, to Dominica's stunning beaches, before you depart. Find hotels or resorts by visiting the lodging section of our site, and then get tips on how to swiftly and comfortably reserve a flight or cruise. You may even research the island's weather patterns to prepare yourself for the unexpected during your stay. You might even be curious about the one-of-a-kind culture and history that have made Dominica such a rewarding travel destination.